In the previous article (Part 1), I had promised that I would show you the powerful of free resources as thesis reference. In the first post, I revealed how to get journal for free, in "PART 2", I'll keep revealing to get journal, even thesis for free. As a professor, student, or researcher, we will to surround ourselves with a good journal articles and thesis. They're very important in class discussions, reports, case studies and thesis. While there are plenty of sources available to get journal articles, they are often costly. The cheapest can cost around $30. If we are researching our topic, it's not really practical to pay $30 for each article. This post is going to show how to find free, yet high quality, journal articles. It's important that we have a clear idea of our topic. What's your study about? What are the keywords that you might use in order to find related literature review? Having the keywords ready can help you find what you need much faster.
The purpose of literature review:
To summarize and evaluate the existing knowledge on a particular topic (Basic LR)
To know what has been known or unknown/researched in order to identify the research gap.
To uncover a research problem for further study (Advanced LR)
To question the current state of knowledge about a topic in order to define an area for new research.
Having the keywords ready can help you find what you need much faster. Based on my experience, some relevant sites you may consider to get thesis for free:
==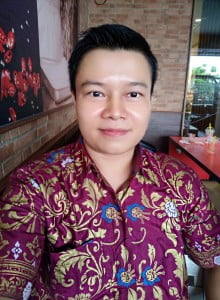 Rahmad Kurniawan, ST., MIT.
– Lecturer in Informatics Engineering UIN Suska Riau.
– Researcher in Center for Artificial Intelligence Technology (CAIT), Universiti Kebangsaan Malaysia.
Related Posts